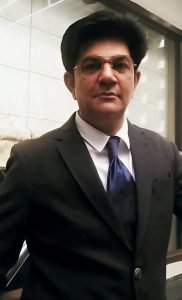 The cost of success is hard work, dedication to the task at hand, and the determination that whether we win or lose, we have given it our all. And this is proved by one of the hard-working beings, Rishi Tandon.
Rishi Tandon is the chief operating officer of the famous Indian brand Hisense, an electronics and home appliances company.
Hisense is one of the global leaders in consumer electronics and home appliances. It was established in 1969 and has an annual revenue of 30 billion dollars. At present, Hisense ranks globally at number two for TV market share and is the sponsor of the Euro Cup and FIFA World Cup 2022.
Rishi Tandon is an energetic leader with 20+ years of experience ranging from start-up operations to 6000 crores. Rishi Tondon also dealt with P&L handling.
Market strategy, product development, sales, channel management, impact marketing, business finance, supply chain management, after-sales service, and the formulation of long-term vision and strategy are among Tandan's areas of expertise.
Rishi Tandan has worked really hard to produce dynamic business results. He accomplished this goal through the utilization of strategic insights into market trends and consumer behaviors. Business requires a lot of skill acquisition, and Tandon proved this by consistently staying ahead of the competition with differentiation in the product, marketing, and innovation in operations.
Not only this, but Rishi Tandon proved to be a pioneer by providing executive-level leadership in strengthening relationships with business partners, mitigating conflicts, and driving market share by working on improvements.
Moreover, he collaborated with R&D to develop new products that are based on consumer rights.
Tandon fueled business strengths through key transformation initiatives and also led innovations. He revamped procedures and came up with successful go-to-market strategies to address growth issues and subsequently assist the company in reaching its revenue and profit goals.
Additionally, he ushered in and supported the introduction of new, lucrative products that had won awards. As a result, millions of dollars more were made. Without a doubt, Tandon is a fantastic illustration of how to run a business and expand it. He deserves praise for building harmonious teams and using strong divisional and transformational leadership that motivates people to perform to the best of their abilities.
Educational Background of Rishi Tandon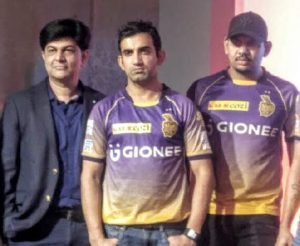 Rishi Tandan attended the Institute of Management Studies in Ghaziabad to pursue an MBA in marketing and finance. He also earned a B. Com. (Hons.) in accounting and statistics.
He has taken part in a variety of training programs. Rishi Tandon participated in one of these courses, the Executive Development Plan from IIM Indore.
As it is said, formal education will make you a living, but self-education will make you a fortune.
Tandan adhered to this philosophy and took part in a variety of other programs, including Ram Charan's executive leadership program, a 30-day program for emerging leaders in South Korea, a 15-day course on advanced product management skills in Tokyo, and one from IIM Lucknow on "how to integrate product brand and marketing."